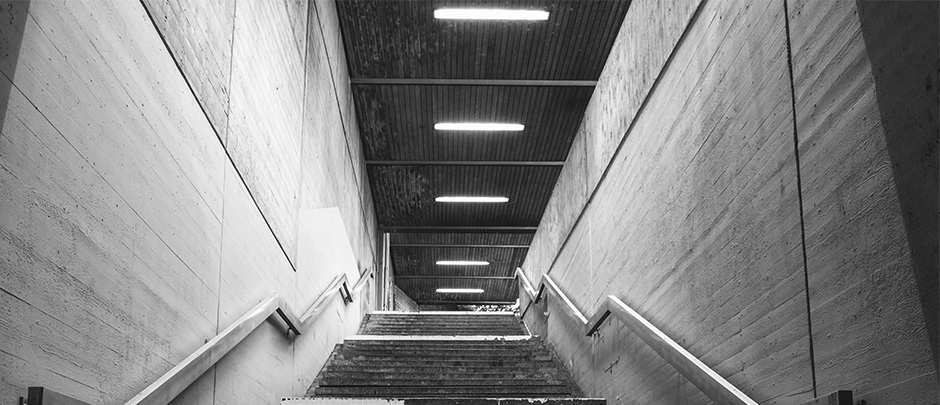 The basics of "Corridor Mode"
The term "corridor mode" describes the triggering of a light fixture when sensors – whether they be occupancy, motion or daylight – detect there is no need for full power. This provides an energy-efficient and cost-effective solution in environments where light must be provided 24 hours a day – stairways, carparks, train stations, ATM booths and public buildings.  ​
Divided into three types: basic, activity-based and customised, corridor mode uses control strategies to trigger one of two directives – turn off non-essential lighting, or dim/reduce those lights to a predefined level.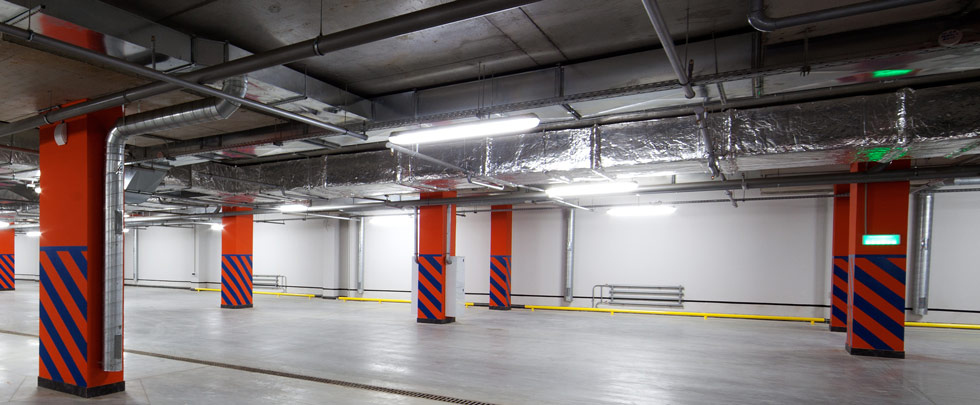 This is where a lighting system uses simple time clocks and/or photocells to turn the lights off during periods of darkness or low traffic. ​
Basic mode can save around 8-16% of corridor energy use but may result in excessive light levels during occupied periods and increased glare for people using the space. ​
Activity-based Corridor Mode
​
These systems use daylight sensors, motion detectors and sometimes video analytics to determine whether areas are occupied or not, and when they are occupied, how much natural or artificial light is required.
These systems will shut off non-essential lighting until the next person starts their journey along the corridor, saving considerably on energy costs, compared with continuously lit corridors.
These systems however cannot deal with fluctuating traffic levels and can sometimes turn on unnecessary lighting.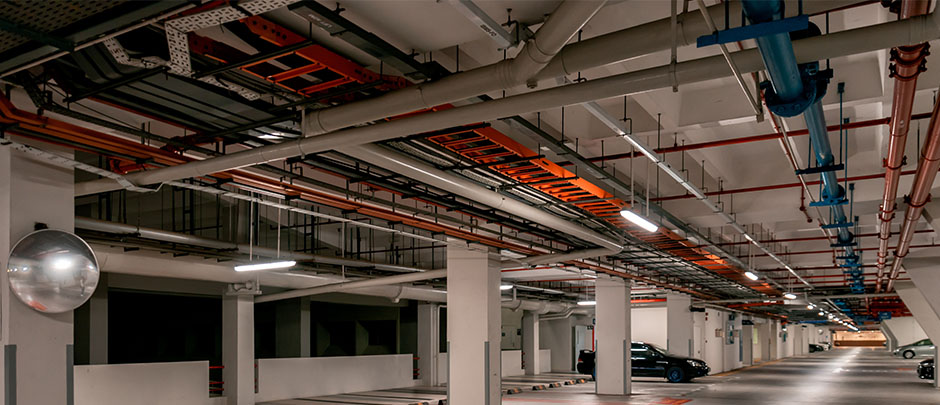 Customised Corridor Mode
​
These more sophisticated systems, use the principles of activity-based detection but apply them to a larger area.
This could, for example, activate lighting in a carpark triggered by motion in a lift, ensuring, upon exit, a comfortable and 'safe' exit experience.
Check out more information about Ektor's quality components.
See what more Ektor has to offer, visit the specification pages