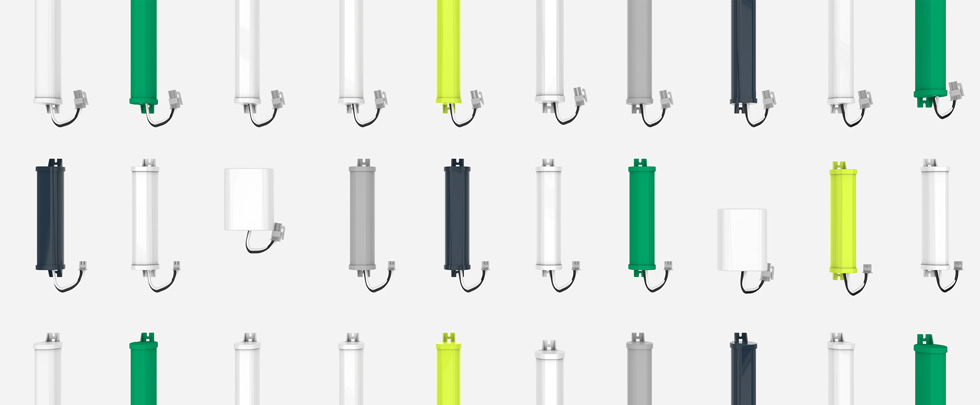 Not all Lithium batteries are equal
In our quest to find more efficient and eco-friendly power storage solutions, popularity is growing for lithium. Known for its energy dense, high-cost applications like mobile phones and laptops, lithium batteries are now used for most emergency lights in Australian.
Lighter, more energy dense and versatile, lithium is better for the environment and has a longer lifetime. Yet not all chemistries are created equal.
Let's explore the main players in the lithium battery market, comparing them on performance, environmental impact and safety.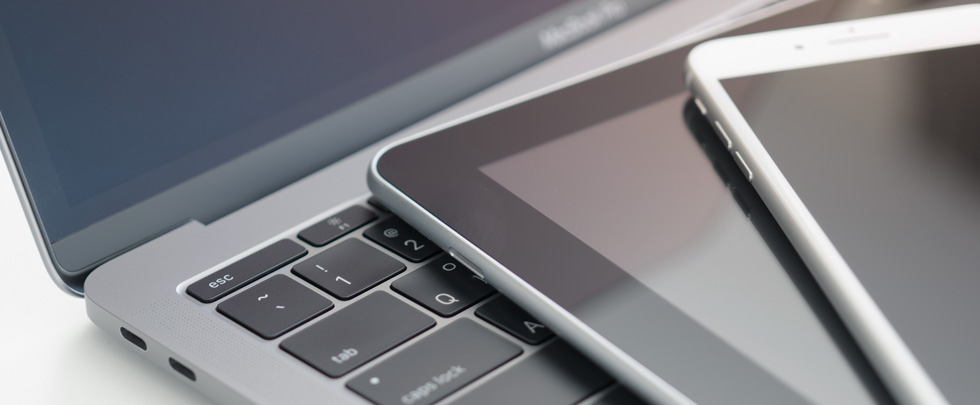 Lithium Cobalt Oxide – LCO
The popular choice for mobile phones, laptops and digital cameras, this battery consists of cobalt oxide cathode and a graphite carbon anode – a technology that provides a lot of energy storage for its size, weight and cost. The main drawback of this chemistry is its relatively short lifespan, low thermal stability, and limited load capacities.*
For a stationary application like emergency lighting, the concern with LCO batteries is a) failure in the charge protection circuit, or b) bad environmental conditions like over-temperature, physical damage, or short circuit, can cause violent combustion. Certainly not an ideal situation for a fixture mounted to an inaccessible roof.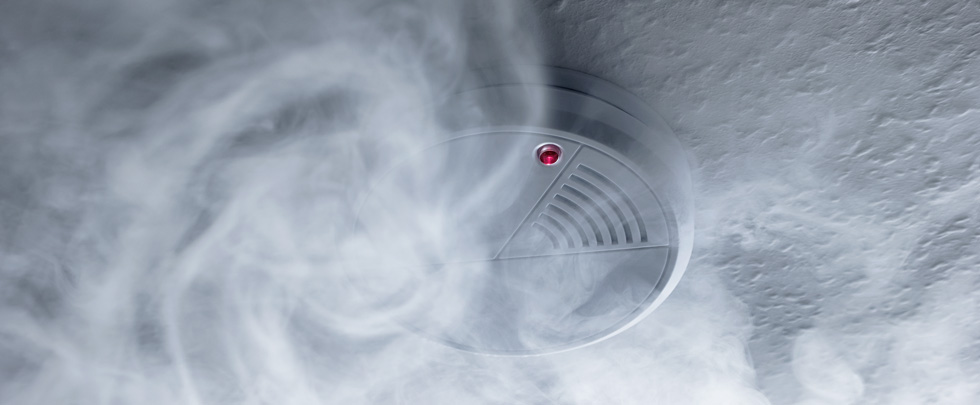 Lithium Manganese Oxide – LMO
First commercialised in 1996 this technology combines Li-ion with lithium magnesium oxide as cathode material, improving the ion flow on the electrode and resulting in lower internal resistance and improved handling. Because of their longer life span (up to 10 years) these were widely used in fire and smoke alarms and other security and emergency devices. When used in stationary applications LMO batteries still require sophisticated battery and charge management for safe operation.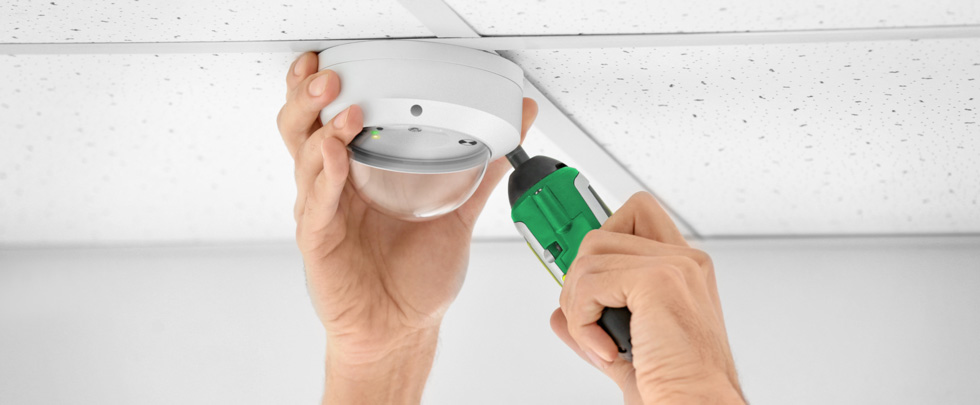 These cells were once widely used for portable power tools, photography equipment, flashlights and emergency lighting. The downside is they often suffer from a 'memory effect', remembering the point in their charge cycle where recharging began. Over time, capacity will drop at the point where it had been discharged, making them unsuitable for use in emergencies.*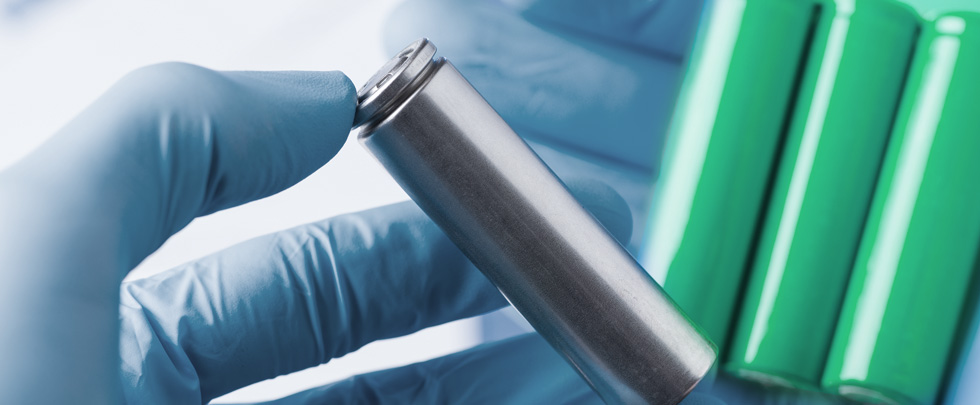 Lithium Iron Phosphate – (LiFeP04)
LiFePO4, or Lithium Iron Phosphate batteries aren't exactly the new kid on the battery block, but reduced production costs have slowly seen them pick up traction in commercial applications. Standing apart from their other Lithium-ion cousins, they tick the box for versatility, lifespan, inherent safety and, critical for use in emergency lighting, their resistance to higher temperatures.
Performance

Feature
LiFePO4
Ni-Cd Ni-MH
LCO / LMO
Efficiency

The low levels of self discharge and charge / discharge efficiently means battery maintenance after initial charge is only required intermittently. Modern emergency control gear standby power draw of <0.25W

Requires permeant charge of up 5%C.

Typical best-case emergency control gear standby power exceeds 1.5W

Self discharge and charge efficiency close to LiFeP04.

Life cycle

Exceptional cycle, average cell exceeding 2000 complete cycles before reaching 80% of new capacity.

Partial discharges do not reduce cycle life.

Susceptible to memory affect from partial discharges.

Average life of 500 cycles.

Not susceptible to memory affect.

Average life of 4-1200 cycles dependant on chemistry.

Voltage

Only 1 or 2 cells required to power emergency lighting, due to typical cell voltage of 3.2v/ cell, greatly improving reliability and simplifying balancing and protection circuitry

3 or more cells in series are required for most applications

Typical cell voltage of 3.6v/cell.

Capacity density

Typical 135 Wh/kg

40-60 Wh/kg (Ni-Cd)
60-120 Wh/kg (Ni-MH)

Typical 225 Wh/kh
Environmental

Feature
LiFePO4
Ni-Cd Ni-MH
LCO / LMO
Carcinogens

Does not contain any compounds considered to be Group 1 Carcinogens

Contains Group 1 Carcinogens:
Nickel and Cadmium

As listed per International Agency for Research on Cancer (IARC)

Does not contain any compounds considered to be group 1 carcinogens.

Cobalt listed as "possible carcinogen" by US National toxicity program.

Heavy Metals

Does not contain toxic heavy metals

Contains toxic heavy metals; Nickle and Cadmium

Exposure leading to potential heavy metal poisoning.

Contains toxic heavy metals; Cobalt

Exposure leading to potential heavy metal poisoning.

Disposal

Should be recycled to avoid landfill.

Improper disposal does not pose significant environmental concerns

Batteries should be properly recycled.

Improper disposal presents risks of significant environment impact. Ni-MH cells are considerably less toxic than Ni-Cd

Batteries should be recycled to avoid landfill.

Considered to have lower toxic heavy metal concentration than Lead / Ni-Cd batteries
Safety

Feature
LiFePO4
Ni-Cd Ni-MH
LCO / LMO
Battery management

When used for emergency lighting, the batteries are fitted with battery management systems at a cell level to protect against:

Over / Under charge.
Over current / Short circuit.
Under / over temperature charge / discharge.
Cell imbalance.

Batteries do not typically require pack level management for charge or balancing. As such circuits are rarely fitted and as such batteries are susceptible to over charge, short circuit, cell reversal and imbalance.

Require careful battery management to safely charge and discharge.

Thermal run away

Strong Iron Phosphate bond maintains structure as charged (lithiated) and discharged (unlithiated) states are physically similar.

Lower ion availability limits temperature rise during thermal runaway events. Thermal runway requires temperatures in excess of 250°C. Generated heat is less than 6% of Cobalt based lithium batteries.

Not prone to thermal runaway

Coboltoxide bond is much weaker than Iron phosphate.

Thermal runaway occurs between 150°C and 200°C dependant on chemistry.

Temperature rise during runaway in excess of 400°C posing risk to other building structures.

Resistance to misuse

Batteries are designed and tested so that they will not explode or vent with flame when set alight or punctured.

Current Interrupt Device (CID) permanently interrupts the positive connection at a cell level in instances of external cell over pressure

Generation of hydrogen gas in over charge scenarios can cause batteries to vent with flame

Batteries prone to explode and vent with flame in unprotected over temperature, over charge and puncture events.
The Emergency Lighting battery choice
In a nutshell LifePO4 batteries are the right choice for Emergency Lighting applications. While there are limitations, the positives far outweigh the negatives, boasting higher energy efficiency, lower self-discharge and higher temperature tolerance. LifePO4 batteries are lightweight and versatile, have a longer lifespan and improved safety. They also contain fewer rare earth elements, meaning less conflict and sourcing issues, and environmental impact on disposal.
Ektor chooses LiFeP04 batteries.
Check out more information about Ektor's quality components.
See what more Ektor has to offer, visit the specification pages